No doubt about it.  I love Fossil bags.  I've been eyeing a few different options at Macy's over the past year or so.  I'm drawn to these cross-body styles, mostly because the remind me of messenger bags and my old University days, and also because crossing the strap diagonally over your shoulder is better for your back.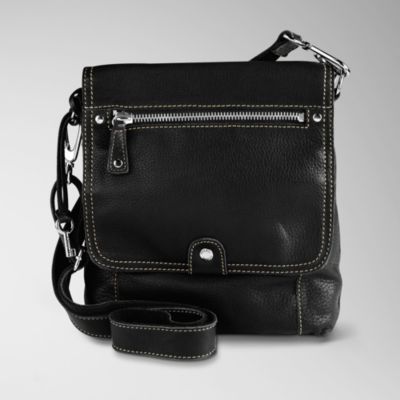 The Fossil Sutter Crossbody Flap
So, this color is rich, and it's another crossbody style:
The Castille Crossbody, which comes in six colors.  My faves--red, espresso, black.  The Forest, Eggplant and Saddle are nice, too.  
Of course, if I could swing it, this one looks great, too...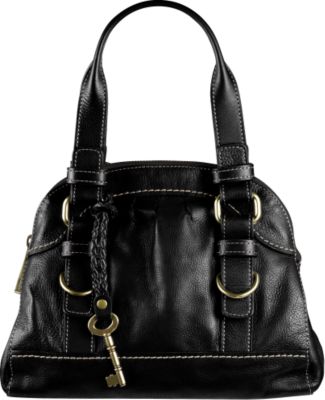 This one is the
Fifty Four Casey Domed Satchel
The Everyday Crossbody looks great, too... (see below)  Lots of pockets.  Pockets can be a good thing, or they can drive a person nuts.  My aunt doesn't like too many pockets--she gets lost in her bag with too many pockets.  But others find it nice to be better organised, and to be able to keep certain things separate.  
The Blackburn Crossbody
in Espresso
the Blackburn Crossbody

Flap

,
in Red
And just when I thought I'd narrowed it down, here's one more..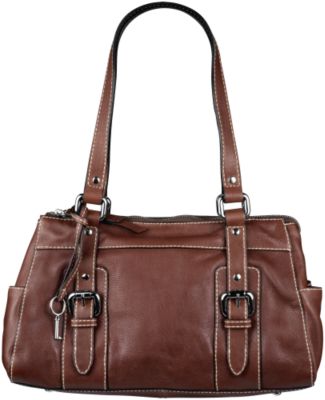 The Gabby Satche
l, in brown
What's a person to do???